Emotional Intelligence...
is blending rational and emotional thinking to make optimal decisions.
It forms the foundation for all our interventions and is an integral part of how we resolve people performance challenges.
Neuroscience...
tells a clear story: Emotional Intelligence (EQ) is a key factor in driving performance, both professionally and personally.
It impacts 85% of what we do and affects performance at every level.
We have '
enabling people to power growth'
 down to a science:
neuroscience and the study of behaviour
.
We are a development, coaching and change consultancy, specialising in Emotional Intelligence (EQ). Emotional Intelligence is in each of us and is measurable in driving performance in key outcome areas:
Effectiveness
Relationships
Wellbeing
Quality of life
Emotions drive people, people drive performance.
Based in Dubai, we partner with clients and associates across the Middle East and beyond, and have a global presence as the longest-standing Preferred Partner in the Six Seconds network.
What we do
How we do it
Using statistically-validated, science-based tools we measure performance at the individual, team and organisational level.
Working in partnership with you we translate the data, bringing it to life in the context of where you are now and where you want to go.
Next, we create your unique solutions that are practical and measurable, designed to enable performance, nurture talent and lead positive change.
Here are the engines that power our solutions:
... of top performers are high in emotional intelligence (TalentSmart)
... of top managers find EQ more important for business than IQ (Freedman, 2014)
What is EQ?
Emotional intelligence is the ability to recognise your own emotions and those of others, to discern between different feelings and label them appropriately, to use emotional information to guide thinking and behaviour, and to manage and adjust emotions to adapt to environments and achieve your goals.
The World Economic Forum has identified EQ as the sixth top critical skill to have by 2020…
"Everything comes to life through language"
In challenging situations, simply naming feelings calms our brains' reactions and helps us feel better, and think more clearly. It turns out that naming emotions reduces the emotional reaction in the amygdala, the part of the brain responsible for fight-flight-freeze reactions.
Our Vision
To ennable people to power growth through Emotional Intelligence.
Our Mission
To contextualise behaviourial data and craft practical solutions in developing emotional awareness through intentional choice.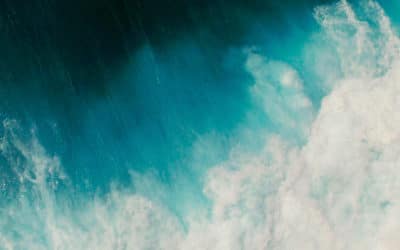 I sometimes get asked questions like: "So what is this thing called Emotional Intelligence?'" Or I sometimes hear statements such as: "It's business. When you make tough decisions, you have to think and analyse situations, not get emotional and weak." These questions...
read more