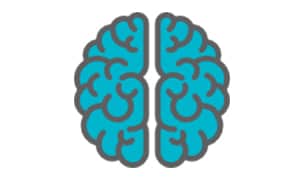 Snapshots of your brain style and talents
The brain profiles deliver a powerful, simple introduction to Emotional Intelligence…
Brain Style is a picture of how the emotional and rational parts of your brain are working together.
The reports distill the power of an advanced assessment tool into one page for compelling, quick, meaningful insight into the brain.
While many Emotional Intelligence tests and psychological profiles focus on behaviour, these tools look at the drivers.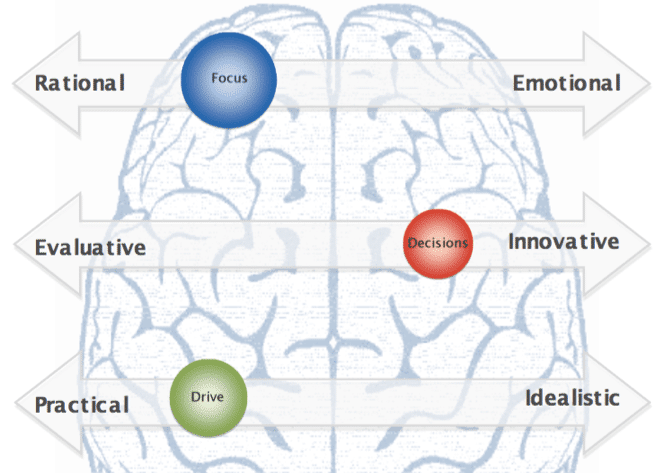 The Brain Brief Profile (BBP)
The Brain Brief Profile (BBP) is a one-page synthesis of the way a person's brain processes emotional and cognitive data.
Starting from Neuroscience and 15 years of research on Emotional Intelligence, the BBP provides a simple, practical summary of a person's style for using Emotional Intelligence — ie, integrating thinking+feeling to make good decisions to drive positive results.
The BBP is based on three dimensions of EQ:
The BBP is highly effective for development/learning, coaching, mentoring, team development and for managers to use to build communication with their people.
The Brain Talent Profile (BTP)
How can you best use your brain's capabilities?
Based on robust research evaluating thousands of leaders today, we've identified the 18 essential talents to create the future.  Like a smartphone app, these "Brain Apps" are tools to build effectiveness.
Which "apps" do you want to run today?
The BTP is ideal for career and performance coaching, team forming, and a wide range of learning and development.
The Brain Discovery Profile (BDP)
Go deeper to identify Brain Style, highest-scoring talents, and lowest-scoring talents.
The BDP includes data about Brain Style and the three powerful scales (Focus, Decisions, Drive), then it shows the highest and lowest scoring talents — and how those link to essential life/work outcomes (effectiveness, decisions making, influence, relationships, health, quality of life).
The BDP is used for performance and career coaching, individual development, manager-employee coaching, and is ideal for supporting selection and succession planning interviews.
Dashboard
At-a-glance insight to the team's Emotional Intelligence, talents, and performance.
The Dashboard provides instant insight to a team's style, strengths and weaknesses.  It shows why Emotional Intelligence is essential, because it links EQ to results, showing the capabilities that the team/group is using (and not using) to create personal and professional success.
The Dashboard is used for team development, management coaching, team formation, workforce planning, and strategic planning.
For more information about the Brain Profiles…