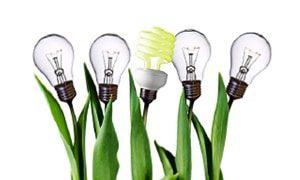 Cultivate your creative powers: grow results
Get ready to be fearlessly creative in accelerating your results…
This 1 day workshop has no limit to the amount of creativity and learning you will tap into from beginning to end. Through a variety of unique exercises you will connect with a new way of generating original ideas and identifying possibilities that are immediately applicable to work situations/obstacles.  Creating and learning has never been so much fun.
Brainsprouting is a methodology for enhancing creativity and innovation.  Creativity is the process of coming up with original ideas that have value. As business issues become more complex we need a higher level of creative standards.
Connecting with the belief that we are capable of exploring, discovering, and therefore creating, Brainsprouting uses the principles of Neuroscience around developing new neural pathways to being creative.
Use new Emotional Intelligence data, the Brain Discovery Profile, to understand:
The way your brain takes in information.
How you use the "brain app" of Creativity, and the combined impact on your focus, decision making and drive.
of companies believe there is a strong connection between creativity and business results. In fact, companies that actively foster creative thinking outperform their rivals in revenue growth, market share and competitive leadership. (Adobe and Forrester Consulting: The Creative Dividend)
The two pursuits of the module are:
How Creative Are You?
Playing with the process and practice of Brainsprouting to explore your creativity. Using your Emotional Intelligence data to further understand your opportunities for unleashing it.
Sprouting New Ideas to Existing Issues
Cultivating the practice and developing new neural pathways to being creative in solving specific issues that are currently on your radar.
Outcomes
Explore your brain's preferences for processing information
Learn how to use your 'brain app' of creativity
Sprout new ideas to resolve current business issues
Identify possibilities applicable to work obstacles and situations
Use your EQ data to understand and unleash your creativity
Build awareness of your tendencies for creativity
Methodology
It is both a process and a practice – a tool for generating lots of unique ideas and training exercises to enhance your creativity.
Who will benefit?
Everyone benefits from unleashing their creativity and finding new ways to generate ideas, whether it be:
special task teams
heads of departments
team members
the C-suite
For more information about Brainsprouting…