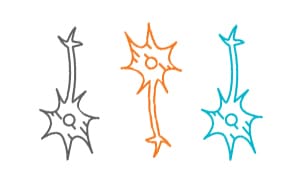 Start with yourself, then others
Introducing EQ, its impact on performance and how to maximise it…
We know that leadership is about influence, which requires building relationships.
We know that enrolling people in vision is central. We also know that feedback is invaluable.
How do we make the personal choice to do these things, and be a leader of ourselves and others?
It's not enough to know. We need to engage the emotional side of the brain, and get it working together with the rational side.
This customised 2 day workshop Includes:
A personal EQ assessment for each participant
Exploration of the Neuroscience of EQ
Practical activities to use your EQ, and create new neural pathways to achieve your desired results
of leaders with high emotional self-awareness created positive workplace climates (Haygroup 2010)
higher scores are earned on leadership by companies implementing EQ (The 2012 Workplace Issues Report)
Outcomes
Learn the Six Seconds EQ model to become more aware, more intentional, more purposeful
Understand how to leverage your EQ to optimally build relationships and improve leadership effectiveness, decision-making, influence, wellbeing and career status
Gain self-awareness by learning about your emotions and their patterns
Develop your ability to act with intention to become most effective
Develop a Professional and Personal Plan for improving and applying your EQ on the job and in life
Who will benefit?
Individuals in any role who choose to make a powerful impact
Individuals new to a leadership role/ in a leadership role, teams and organisations looking to enhance their performance
For more information about EQ Leader…