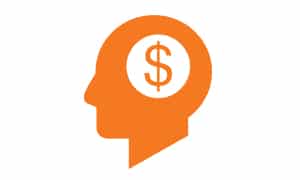 Turbocharging sales through EQ
The Aware Sales Rep: Explore how being self-aware and applying Emotional Intelligence impacts key Sales skills and drives measurably higher performance…
Using individual Emotional Intelligence profiles, EQ Sales facilitates developing self-awareness through recognising patterns of behaviour and learning emotional self-management. The ability to choose intentional responses and behaviours positively impacting trust, decision making, the ability to influence others and to develop effective, sustainable relationships.
Unique as your product and organisation may be, there are core foundational skills that every Sales professional requires in order to win the customer.
One of the core skills is Emotional Intelligence.
As the performance success of a Sales professional is related to their ability to manage social and emotional issues, empathise with prospects and customers, and maintain high levels of motivation and optimism, EQ Sales provides the data and techniques to build these skills.
Using the SEI EQ profile, each Sales professional gains access to their own EQ skills and learns how to leverage them to sell on purpose to drive the measurable outcomes of effectiveness, relationships, and wellbeing.
A study of over 40 Fortune 500 companies revealed that Salespeople with high EQ outperformed those with medium to low EQ by 50% across a variety of industries. It is a key trait of top performing sales reps.
Outcomes
Learn the cool Neuroscience behind Emotional Intelligence and performance, build awareness around how you show up as a Sales professional and the impact you create
Build awareness of your patterns and behaviours impacting your results, and choose which ones to strengthen and which ones to modify
Apply the power of intentional choice to building trust, improve decision making and the ability to influence others in developing effective, sustainable relationships
Develop and practice language to support your intentional choice
Methodology
Emotional Intelligence profiles to explore personal EQ skills
Experiential learning – activities to create the neural pathways to new behaviours
Storytelling
Who will benefit?
Individuals new to a sales role
Individuals further developing their sales skills role
Teams and organisations looking to enhance their performance
For more information about EQ Sales…
EQ Sales
Turbocharging sales through EQ