EQ Insights for People Management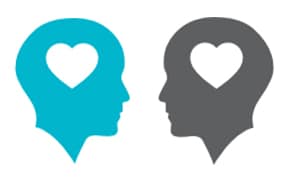 Through EQ, become the very best version of yourself
This development programme has been designed to support people to learn what great managers know – starting with themselves.
Based on the latest Neuroscience, the aim is to increase self-awareness, build confidence and improve people management skills to enhance performance.
Participants will be provided with a personalised workbook, based on a pre-assessment, and through a process of interactive learning, get to recognise their Brain Profiles and Brain Talents, and how these impact their roles as people managers.
They'll also get to apply their Emotional Intelligence during the day, as they gain awareness and increase options to become the very best versions of themselves and apply their learning back in the workplace.
"Executives who fail to develop self-awareness risk falling into an emotionally deadening routine that threatens their true selves."
Harvard Business Review
Outcomes
Identify a current workplace challenge and map specific actions to support successful outcomes
Recognise your personal Brain Styles and how they impact focus, decision-making and drive in your roles as a people manager
Gain insight into the Brain Profiles of others, and how this can be utilised to improve interactions
Identify your Brain Talents and how these can be leveraged to improve effectiveness in leading, collaborating and working with others to increase performance
Who will benefit?
Supervisors getting ready to step into managerial roles
Managers enrolled in succession planning programmes
For more information about
EQ Insights for People Management

…