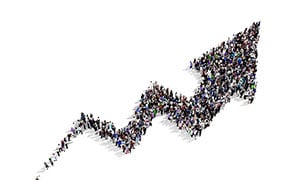 Creating the habit of effectiveness and vitality through EQ
Teams are running full steam ahead to keep up with today's business realities –  rapidly changing technology, more sophisticated customer demands and a broader competitive landscape due to the "virtual" reality of doing business.
As a result, teams are often running on empty.  A team that checks in to assess, align and leverage their abilities to drive the performance they desire will win.  The Intentional Team looks for ways to ensure they stay vital, energised and collaborative, and are constantly leveraging their talents and strengths to stay in high performance.
Whether they need to build, or repair, recover and rebuild their team effectiveness, the Intentional Team is committed to continually moving forward with purpose, synergy and optimal energy.
Outcomes
Discover the team's Brain Talents, or "Apps", and how to leverage them for ultimate results
Align the team to their values, establishing synergy amongst the team members
Enhance communication, creativity and innovation
Create the habits of team care, effectiveness and vitality
Methodology
Emotional Intelligence tool Team Vital Signs: assessing team effectiveness through the drivers of Motivation, Teamwork, Trust, Change and Execution
Emotional Intelligence tool Brain Talent Profile and Team Dashboard: leverage the team Emotional Intelligence and brain talents (capabilities) to align values, and accelerate their effectiveness, creativity and vitality
Who will benefit?
Team members benefit from putting into place a strategy that renews their energy, maintains wellbeing and optimal functioning
The organisation benefits from a thriving culture and continued high performance
For more information about The Intentional Team…