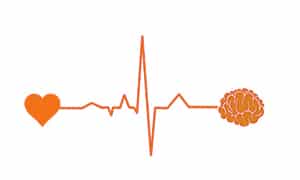 Improve effectiveness for individuals, teams and organisations
Vital Signs – three scientifically validated measurement tools to improve effectiveness for individual leaders, teams, and across whole organisations. The Vital Signs tools equip you with powerful data to:
Focus and build buy-in for change efforts
Quantify the people-side of the organisation
Accurately assess the effectiveness of development initiatives
Prepare for and track restructuring – and to get your people on board.
Identify needs and opportunities for training, communication and development
The tools measure the capacities to foster a context of trust in order to:
Inspire deep motivation
Achieve smooth execution
Create effective teamwork
Transform resistance in readiness for change
of organisational change efforts fail - primarily due to the people side. So how do you develop the insight to stay in the 30%? (Freedman & Ghini)
Organisational Vital Signs (OVS)
OVS is a customised and confidential survey that identifies areas of alignment, as well as the strengths and weaknesses of your entire organisation. Individuals complete a confidential survey about the organisation as a whole.
The OVS finds out to what degree your people are committed and on board, their level of trust and readiness, and the pockets of opportunity.
OVS also identifies key performance drivers linked to practical outcomes as a roadmap for improvement.
By using the OVS before AND after an intervention, the results become transparent – increasing focus and accountability.
Team Vital Signs (TVS)
TVS is a confidential survey that evaluates the team, offering insight into the workplace climate and team dynamics. It can be seen as a 'team 360' – instead of evaulating an individual, team members evaluate the team as a whole. Because the TVS dimensions are actionable, the results naturally lead to effective action planning for improvement.
It looks at the symptoms first rather than assuming a cure. It identifies where they are as a team, and where they are not, and provides data to identify opportunities and obstacles for optimal group performance.
TVS offers a rapid process for measuring results, both in terms of team dynamics and the performance outcomes of the improvement.
Leadership Vital Signs (LVS)
The LVS is a confidential survey that measures your capacity to produce strong results, build a thriving organisation, and drive change.
Leaders rarely receive truly useful feedback. In the LVS, you as an individual will complete the survey about yourself, and a range of anonymous participants will complete the survey about you. This provides focused feedback about your leadership with comparisons between your and others' perceptions. The feedback received is balanced, meaningful, actionable and consistent.
In this way leaders can understand their impact on the people and on the tactical side of performance.
For more information about Vital Signs…